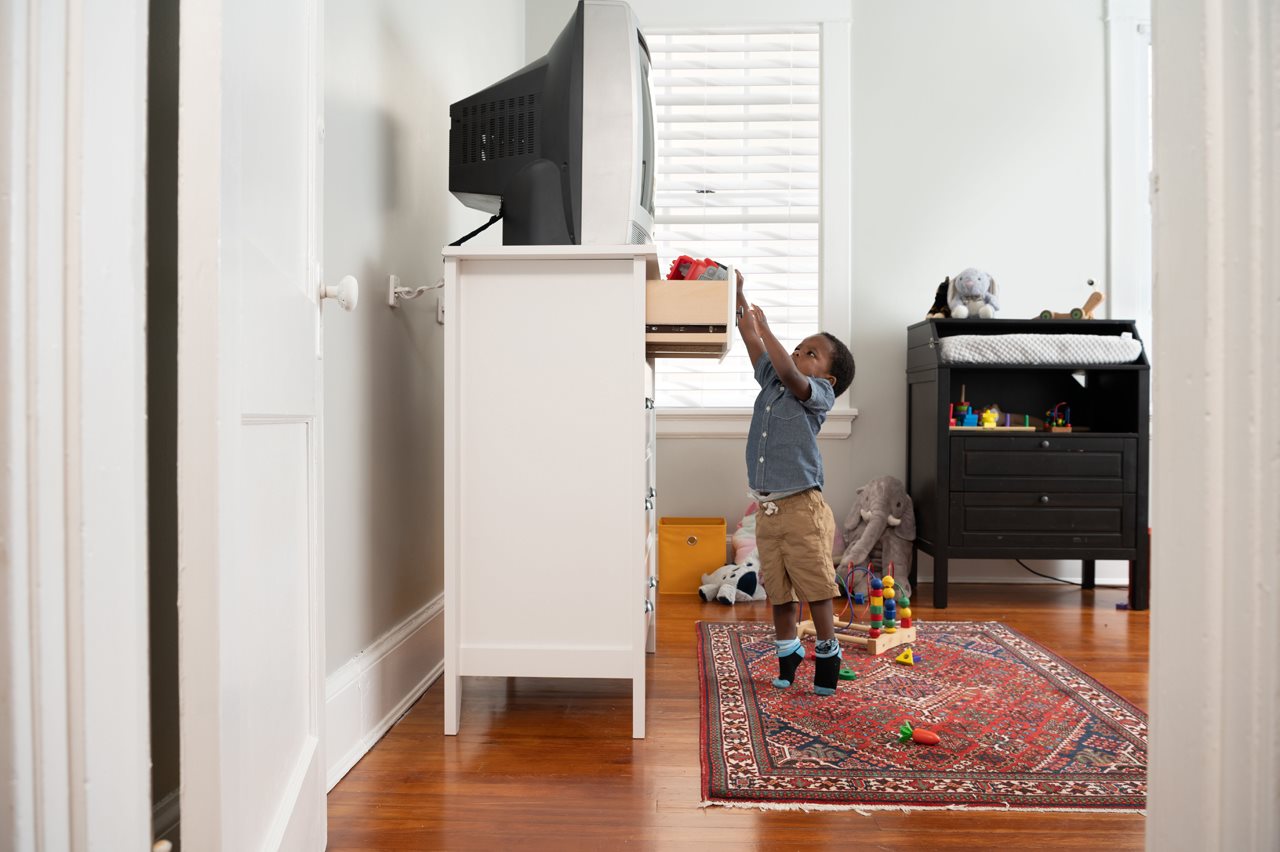 (BPT) - Whether you are an expectant parent, or you already have a little one, it is important to periodically re-evaluate your childproofing — especially as your baby becomes a toddler on the move. Parents, caregivers, and others who frequently have children in their home might already know about safety measures, like covering electrical outlets, draining the bathtub right after use, and keeping cleaning products and medicines out of reach or locked away from children. But an often-hidden danger — deadly tip-over incidents — makes it important to add this critical safety practice to your routine: securing furniture and TVs to the wall.
According to the U.S. Consumer Product Safety Commission (CPSC), 451 children aged 17 and under were killed by furniture and TV tip-over incidents from 2000 through 2019. An average of 11,100 children were treated in hospital emergency rooms per year for tip-over-related injuries from 2017 through 2019. Sadly, 77 percent of all furniture and TV tip-over fatalities involved children younger than 6 years old.
Injury or death can result from falling furniture — a chest of drawers or bookcases — and flat-screen or bulkier cathode-ray tube (CRT) TVs. And if you are wondering what type of furniture creates the most common tip-over hazard, CPSC reported that 75 percent of incidents resulting in a child fatality involved a TV.
Why is anchoring overlooked?
Many may think it is not necessary to anchor furniture and TVs because "they always watch their child." However, tip-over incidents happen so quickly that even the most vigilant parent or caregiver may be unable to stop the incident from happening.
Others may think it is too difficult to anchor furniture, but it's actually easy. Just like other childproofing techniques, anchoring provides an extra layer of protection to help reduce accidents.
Follow these steps to help provide peace of mind:
1. Look for an anchoring kit.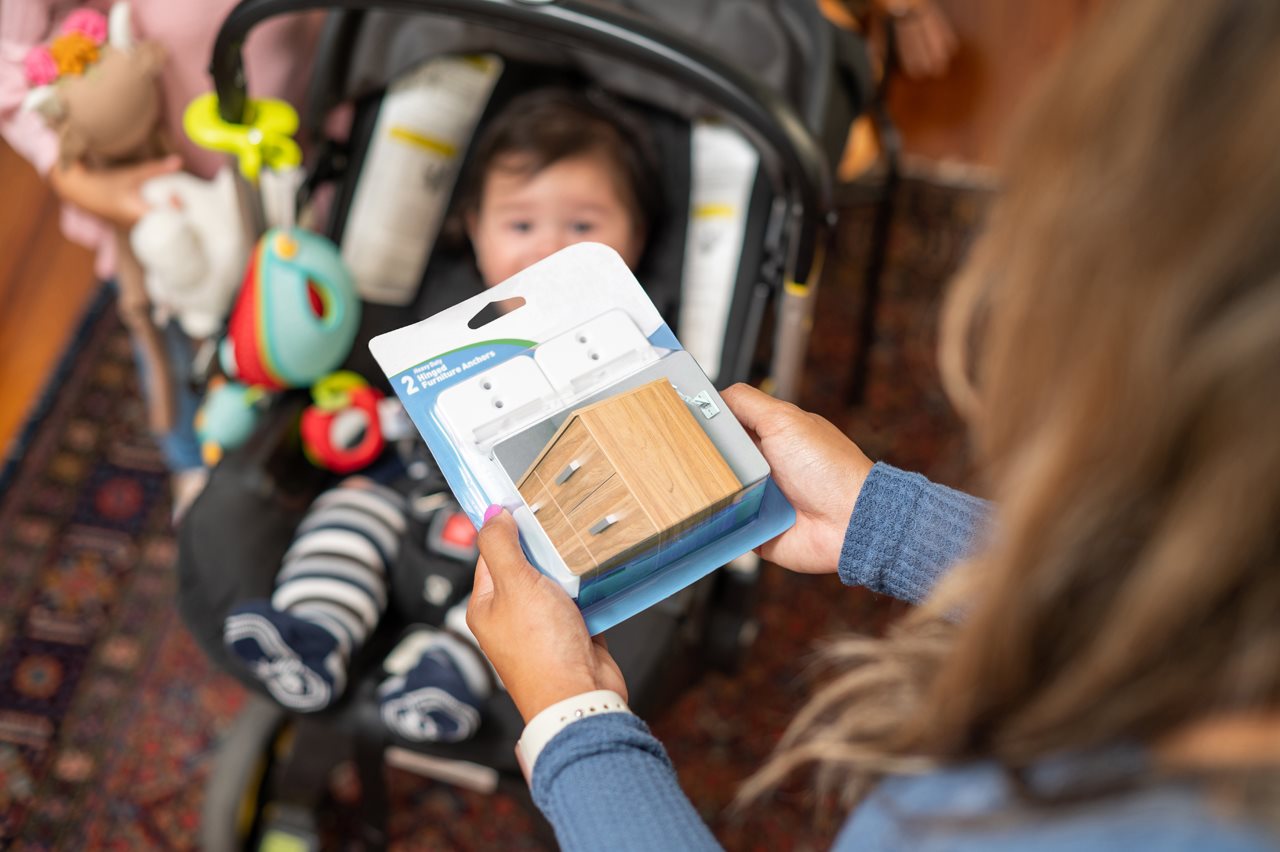 When buying any new furniture or TV, check to see if an anchoring kit is included in the packaging, because increasingly, manufacturers are including these kits with the products. There are different anchors for the various wall materials in people's homes.
2. Buy anti-tip or anchoring kits.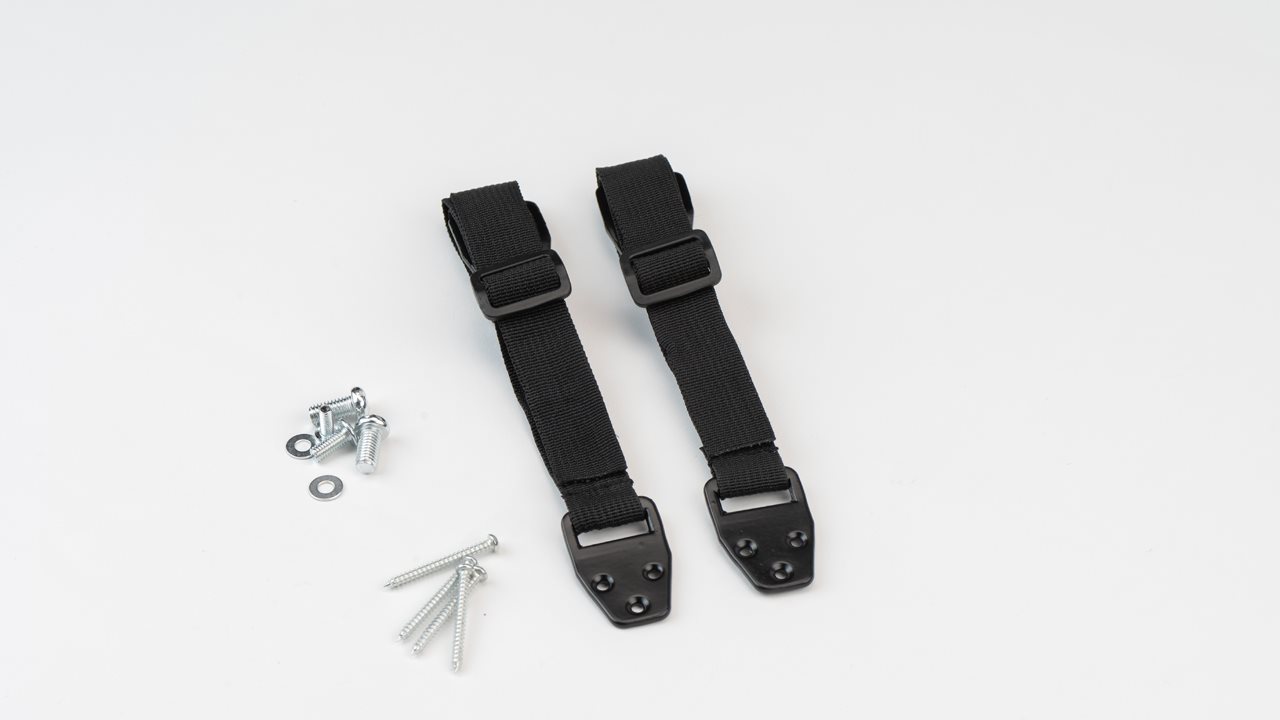 If a kit is not included in the product packaging, secure your existing furniture and TVs that are not yet anchored by buying wall anchors, also called anti-tip kits. You can purchase these kits online, or at your local hardware or home improvement store. It is a good idea to anchor furniture in your child's bedroom, and in any other rooms in the house, where your child spends time, or has access.
3. Follow the instructions.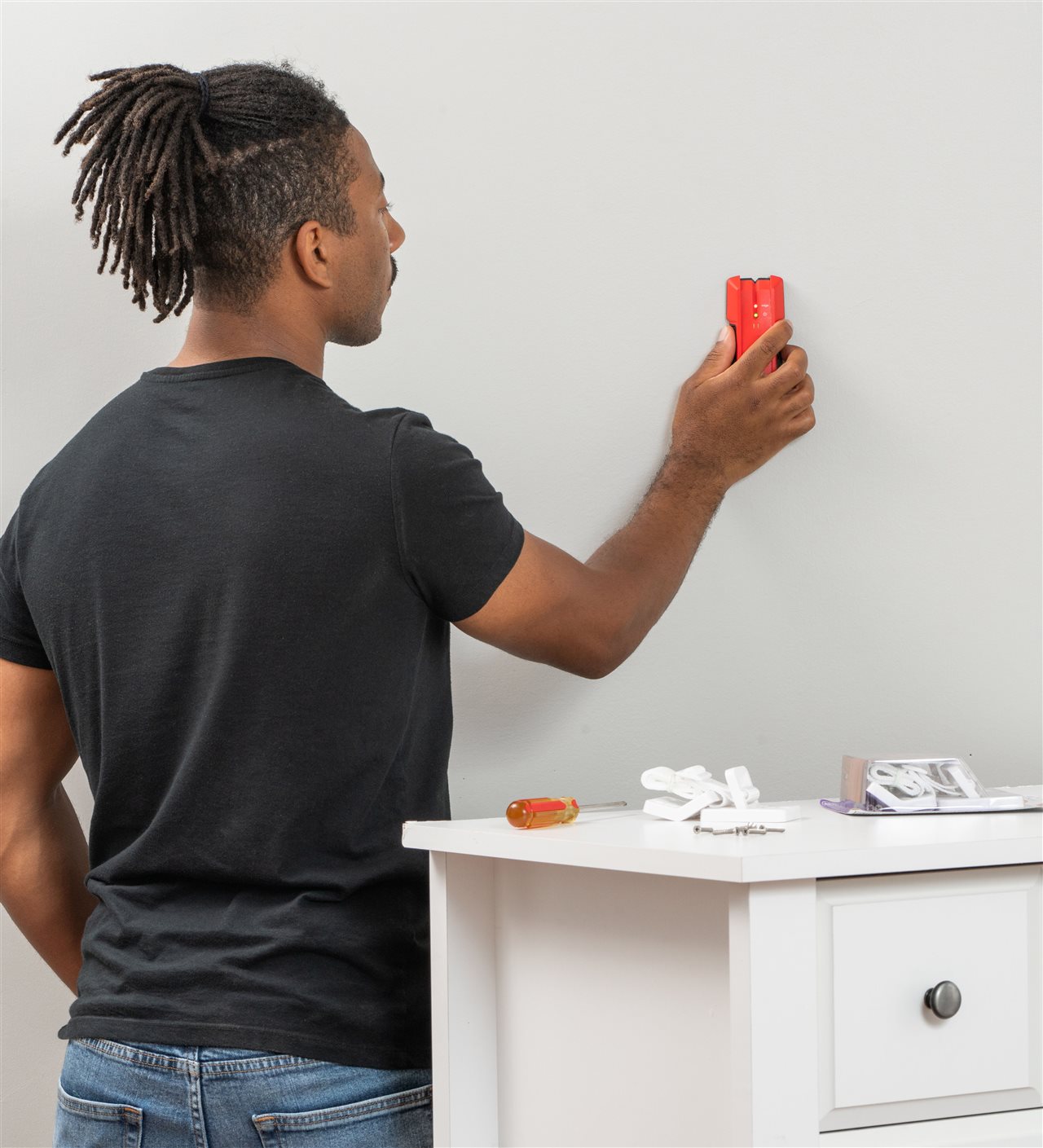 Once you have the anchor or anti-tip kit, follow the instructions to install it immediately. Most kits are easy to install and require tools you are likely to have around the home. The anchoring kits usually include straps and a pair of brackets — one for the furniture or TV, and one for the wall. You can also find how-to videos to help guide you through the installation of typical kits by visiting AnchorIt.gov.
4. Check that your furniture is secure.
After installing the anti-tip kits, tug on your furniture and TVs to make sure they are secured. You may need to tighten the straps if the furniture or TV seems to be loose.
5. Re-anchor furniture if you move it.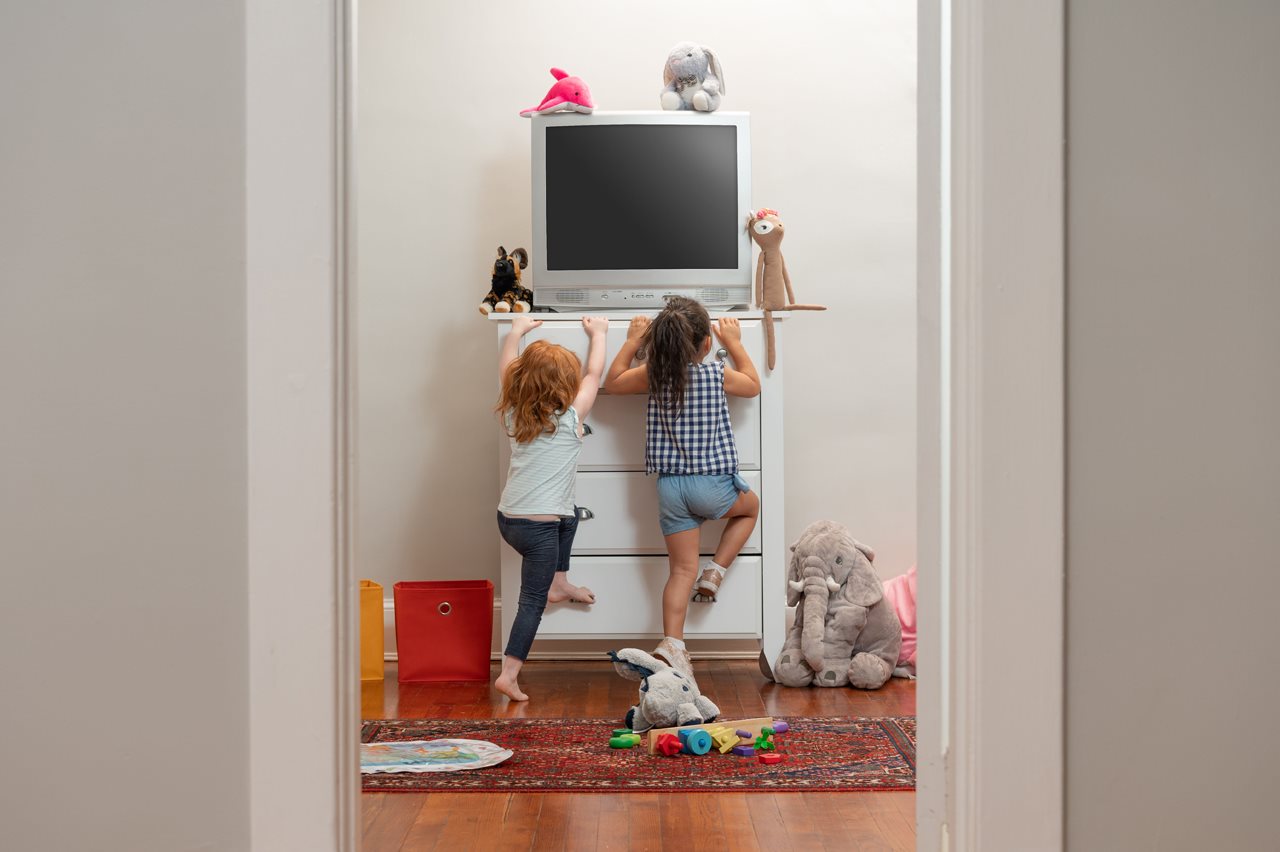 If you need to move any of your anchored furniture or TVs to a new location, be sure to anchor them in their new spots. You can purchase simple materials from your local hardware store to patch the holes in your walls from your previous anchoring kit. If you're renting your home, be sure to read any rental guidelines before patching.
6. Learn more safety tips for the home.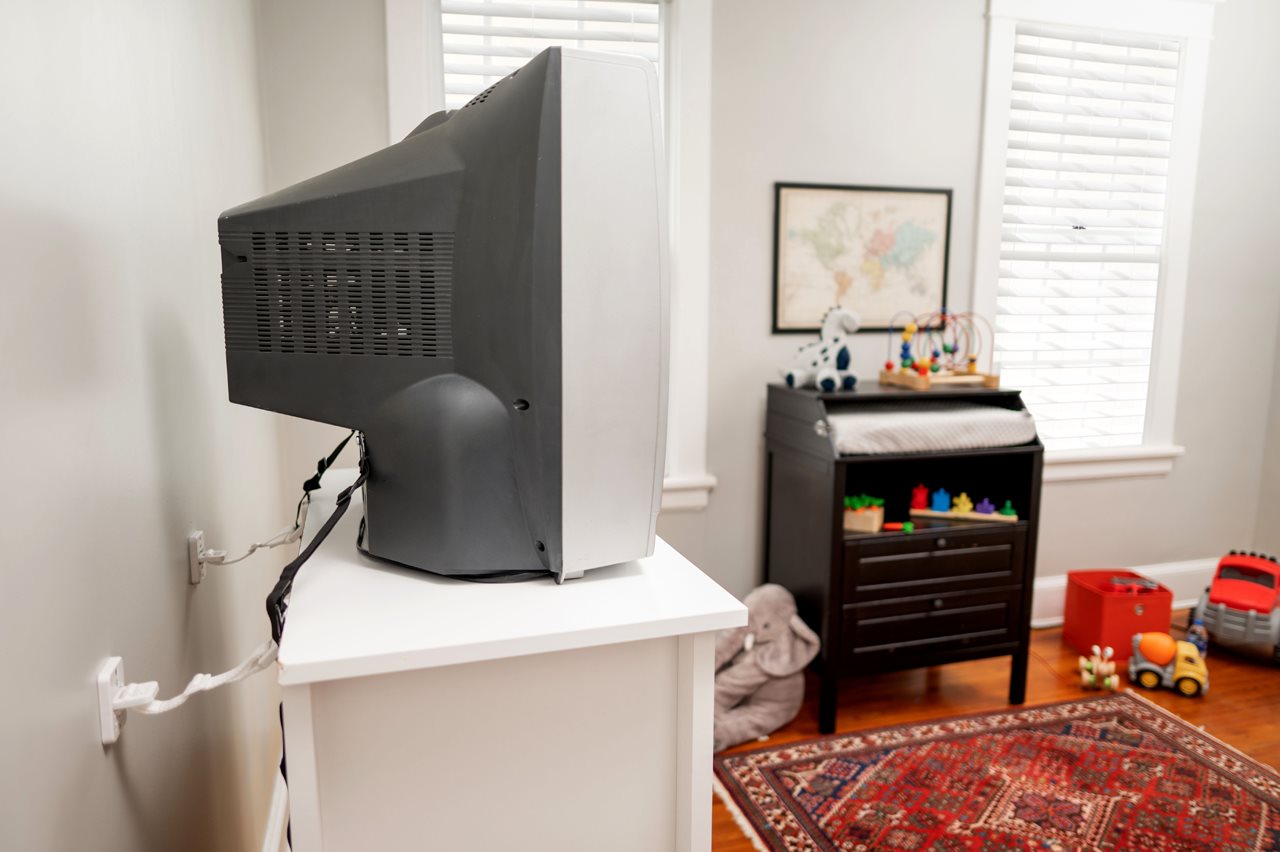 Once you have successfully anchored your furniture and TVs, share the information with your friends and family to help protect their children, giving them, and you, peace of mind about the safety of your home.
Visit AnchorIt.gov to learn about additional TV and furniture tip-over safety steps, such as keeping upper shelves or dresser tops clear of toys or other items that may be tempting to children.
For other child and home safety steps, and to view product recalls, visit CPSC.gov.